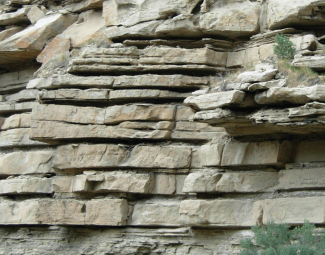 Location: Room 316/334 Geology Geography Building, 210 Field Street, Athens, GA 30601
Research in the Stratigraphy Lab focuses on the integration of sequence stratigraphy and paleobiology. We use a combination of field work, computer modeling, and multivariate statistics in our work. We are wrapping up our work on the evolution of the Jurassic Sundance Seaway of western North America and its faunas. We are now focusing on the stratigraphic paleobiology of continental systems. Current projects include:
Sequence stratigraphic distribution of fossils
Influence of sequence architecture on the interpretation of the fossil record
Building sequence stratigraphic frameworks for paleobiological studies
Students interested in combining interests in stratigraphy and paleobiology are encouraged to apply for admission. Financial aid is available for qualified students.
If you are interested in applying for graduate or postdoctoral studies and have an interest in the sequence-stratigraphic architecture or paleobiology of continental systems, please contact Steven Holland at stratum@uga.edu.