Image: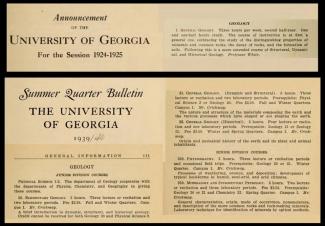 With the help of Bruce Railsback, we have added new section to our website about the history of Geology Department at UGA.  Biographies of early year (1800's) and later emeritus professors are presented. It is interesting to note that in today's views for the need to increase diversity in the Geosciences, it is transparent in some of the biographies of the early geologists that discrimination and unacceptable cultural practices were common place. We are challenged to recognize both the great scientific legacies and the poor social/historical legacies for some of those who preceded us. We cannot forget both legacies, with the hope that we do not repeat the egregious ways of the past.  The culture of the geology community has changed quite a bit, but there is still a long way to go.
PREFACE: Geology has been taught at the University of Georgia since 1823, and the modern Department of Geology of the University of Georgia was founded in 1961. This document consists of two parts. Part I reviews the history of the teaching of Geology at the University. Part II is a list of faculty members who have taught geology at the University of Georgia from 1823 to the present, and Part III consists of lists of heads, associate heads, and staff members. Part IV presents biographies of some of the professors of Geology.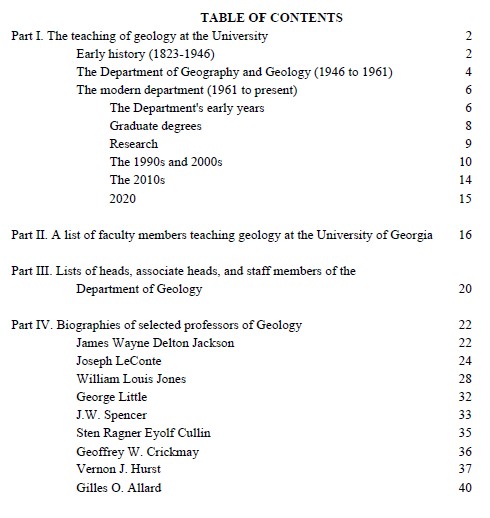 The full article can be found under the "ABOUT US" tab or you can use the direct link below.