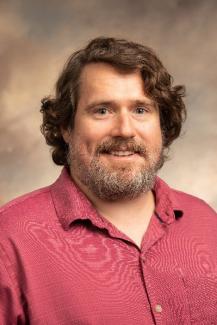 Tim Diedesch
Georgia Southern University
Geology Colloquium - GG Building 200A or via Zoom
This is a hybrid event, if you are unable to join us in person please join via zoom. 

Meeting ID: 997 2477 2096

Note: A password is required to join this meeting. Please call the Geology office (706-542-2652) and speak with a representative to obtain the code. Alternatively, a code request can be made to UGA Geology.
About the Speaker:
Tim Diedesch is currently an assistant professor of geology at Georgia Southern University.  He received his Ph.D. at University of Tennessee, his M.S. at Idaho State University, and his B.S. at Sacramento State University.  Dr. Diedesch is a structural geologist with broad interests in the dynamics of the middle to lower crust during orogenesis.  Current research includes investigations of the Himalaya/Tibetan Plateau, Andes, and Georgia Piedmont.
Host: Rob Hawman