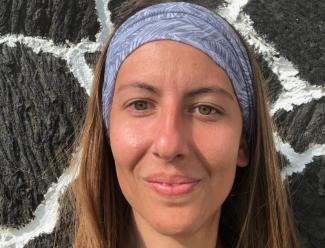 Arianna Soldati
North Caroline State
Geology Colloquium - Live via Zoom
Special Information:
This event is virtual, so please join via zoom.
This is a virtual event, please join via zoom.

Meeting ID: 997 2477 2096

Note: A password is required to join this meeting. Please call the Geology office (706-542-2652) and speak with a representative to obtain the code. Alternatively, a code request can be made to UGA Geology.
About the Speaker:
Arianna Soldati is an Assistant Professor at North Carolina State University, where she leads the Volcanology group. She received her Ph.D. from the University of Missouri - Columbia, and then spent two years at LMU Munich as a postdoc before accepting her current position. Her research focuses on the rheology of lava flows, which she investigates mainly through high temperature laboratory experiments. Current field areas include Hawaii (Kilauea) and Iceland (Hekla and Eldfell).