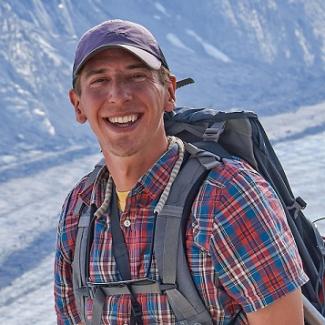 Billy Armstrong
Appalachian State University
Geology Colloquium - Live via Zoom
Special Information:
This is a hybrid event (GG room 200A or via Zoom)
This is a virtual event, please join via zoom. 

Meeting ID: 997 2477 2096

Note: A password is required to join this meeting. Please call the Geology office (706-542-2652) and speak with a representative to obtain the code. Alternatively, a code request can be made to UGA Geology.
About the Speaker:
Dr William (Billy) Armstrong completed a Bachelor of Science in Environmental Geoscience at Boston College (Chestnut Hill, Massachusetts, USA) in 2010 before earning his PhD in Geosciences at the University of Colorado at Boulder (Boulder, Colorado, USA) in 2017. Dr Armstrong conducted research in statistical flood hydrology at the US National Oceanic and Atmospheric Administration and fluvial Geomorphology at Congaree National Park before beginning his doctoral work in Glaciology. As an assistant professor at Appalachian State University, his current research utilizes remote sensing, field study, and numerical modeling to characterize glacier change, investigate the driving physical mechanisms, and explore impacts on downstream biophysical systems.
Host: Rob Hawman