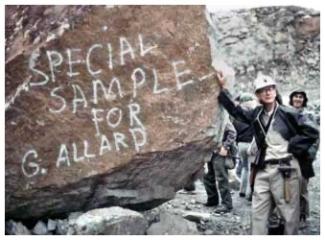 Geology Department
Time:
12-3pm
Location:
Georgia Center for Continuing Education & Hotel

Magnolia Ballroom, Salons 4&5

 1197 S. Lumpkin Street

 Athens, GA 30602

 
This is a hybrid event. Please indicate in your RSVP if you plan to attend in person or via Zoom. A Zoom link will be shared closer to the date of the event.

 

For questions or to RSVP please email geology@uga.edu.