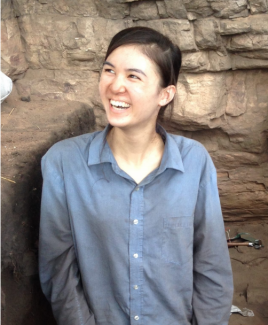 Dr. Katherine Woo
Department of Archaeology
University of Sydney
Geography - Geology Bldg 200A
Special Information:
Contact Dr. Ervan Garrison for additional details.
Abstract
Coastal environments have long been acknowledged as important resources for past peoples and middens are one of the most prevalent site types in these areas. Shifting sea-levels have resulted in many of these prehistoric coastlines being submerged, leaving a distorted record from terrestrial sites that have traditionally been used to reconstruct past landscapes and their functions. The examination of submerged palaeolandscapes, however, has become more prominent and provides archaeologists with the ability to address this current bias in the coastal record. Recent zooarchaeological analyses conducted on a submerged, early Ertebølle midden site at Hjarnø Vesterhoved, Denmark, appear to indicate that the mollusc assemblage follows a different trend to what has been examined in terrestrial middens for the region. This suggests a need to re-evaluate our current models for the region and to consider the unique taphonomic issues with examining submerged midden sites.
Speaker Biography
Katherine Woo is a zooarchaeologist from the University of Sydney who employs a multi-disciplinary approach that uses a combination of ecology, biology, and archaeology to examine how past groups have adapted their economic practices in response to large-scale environmental change. She focuses in particular on the taphonomy of shellfish midden deposits. She also incorporates submerged sites into her work, integrating these landscapes with their terrestrial counterparts to better understand how climate and environmental changes affected human groups living on those landscapes prior to inundation. Since completing her doctoral studies, she has joined the Deep History of Sea Country project, funded by the Australian Research Council, examining submerged Ertebølle middens in Eastern Jutland, Denmark, and the Econfina Channel site, Florida. The current project focus is on examining how site formation processes may differ by marine basin, with implications for wider methodologies for assessing formerly coastal, now submerged, sites globally.