Image: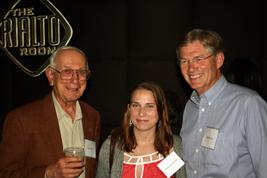 Awards Banquet Announced
The annual Department of Geology awards banquet is scheduled for April 25 at 4:30 p.m.
The event will take place at the Geology building and catering by Pulaski St. Barbeque.It will be a wonderful kickoff to the weekend, and we encourage you to attend!! We will send reservation information after the New Year, so keep an eye out – and please plan on coming! 
Contact Us:
Doug Crowe, Department Head geohead@uga.edu
Paul Schroeder, Associate Department Head schroe@uga.edu
Sara Cook, Senior Director of development, saracook@uga.edu
www.geology.uga.edu